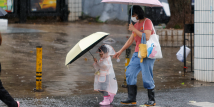 Cold air is coming, has fall already arrived in Guangdong?
Scattered thunderstorms lashed Guangdong last night (September 18), mainly the central Pearl River Delta and the Pearl River Estuary. The rainfall turned out to be a result of cold air moving southward from the north, which is hoped will lower the temperature slightly on September 21.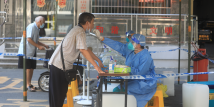 Check if you've been to these areas in GZ Yuexiu; 1+2 new local cases in GD
On September 18, Guangdong reported 1 new locally transmitted confirmed COVID-19 case (in Qingyuan), and 2 local asymptomatic cases (1 in Guangzhou, 1 in Dongguan).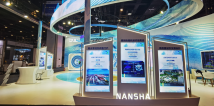 Guangzhou Nansha presented at China-ASEAN Expo
Guangzhou's Nansha District set up a booth at the ongoing 19th China-ASEAN Expo in Nanning, Guangxi, from September 16 to 19, aiming to promote China's latest plan to develop Nansha. A signing ceremony will also be held to further the trade cooperation between Nansha and ASEAN countries.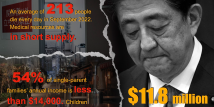 What's the cost of Abe's state funeral?
Infograhic of the cost of Shinzo Abe's funeral
Samarkand summit: What China has proposed to boost SCO unity, cooperation
In his first trip overseas since the start of the COVID-19 pandemic, Chinese President Xi Jinping went to Central Asia to attend the annual summit of the Shanghai Cooperation Organization (SCO), held this year in the Uzbek city of Samarkand.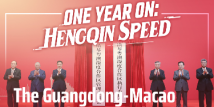 One Year On: Hengqin Speed
September 17 marks the one year anniversary of the inauguration of the administrative organizations of Guangdong-Macao In-Depth Cooperation Zone in Hengqin. During the past 12 months, progress has been made in the Zone.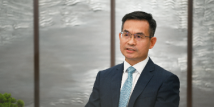 Hengqin will release more policies to woo international talent: Nie Xinping
"We will formulate talent policies, establish special funds regarding innovation and entrepreneurship for overseas talent. For those willing to settle down in Macao, settling-in allowance, landing fee and research start-up funds will be available," said Nie Xinping, director of the Hengqin Office of the Guangdong Provincial People's Government and deputy director of the Executive Committee of the Guangdong-Macao In-Depth Cooperation Zone in Hengqin.
One year on, Guangdong and Macao further integrate through Hengqin Cooperation Zone
On September 5, 2021, China issued a general plan for building a Guangdong-Macao In-Depth Cooperation Zone in Hengqin. Later, the administrative organizations inaugurated. In the past 12 months, the Cooperation Zone has facilitated the integrated development of Hengqin and Macao, with 682 new Macao-funded enterprises and the total number of those enterprises has exceeded 5,000.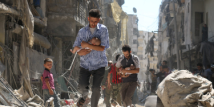 What are the costs of US democracy in Syria and other countries?
The US has been stealing Syrian oil and killing civilians through air strikes amid its war on terror.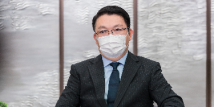 Hengqin's new management mode for Guangdong-Macao cooperation is unprecedented: Lei Wai Nong
"For a long time, when Hengqin and Macao talked about each other, we said it was your issue. But now we say OUR issue. The new management mode is unprecedented," said Lei Wai Nong, Director of the Executive Committee of the Guangdong-Macao In-Depth Cooperation Zone in Hengqin.