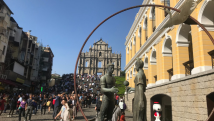 Guangdong sets up office for Macao political advisers
The Guangdong Provincial Committee of the Chinese People's Political Consultative Conference officially set up a special work office on Thursday in Zhuhai for its members from the Macao Special Administrative Region, which borders Zhuhai.
China passes new law to fight telecom, online fraud
Chinese lawmakers on Friday voted to pass a new law on telecom and online fraud, which will take effect on Dec. 1, 2022.
Hong Kong promotes cooperation with Beijing
At the 2022 China International Fair for Trade in Services, which is underway in Beijing, Hong Kong is showcasing its financial expertise, technological achievements and friendly business environment.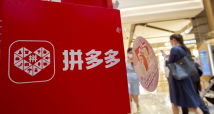 With Temu in US, Pinduoduo takes first global step
Chinese online discounter Pinduoduo Inc on Thursday launched the beta version of Temu, a cross-border e-commerce platform targeting the US market, the company's first overseas destination.
China's Guangdong makes great strides in high-quality development
Guangdong has maintained robust economic growth and made great strides in high-quality development over the past 10 years, Wang Weizhong, governor of Guangdong, told the briefing.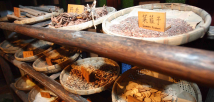 Herbal tea – Guangdong people's panacea for summer heat
"I drink herbal tea several times a month, and we also make it at home." Said Gao Wenwen, a native of Guangzhou. Her first sip of herbal tea dates back to the kindergarten period when she caught a cold, according to the report of Duchengji Plus.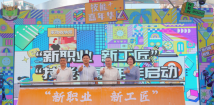 Carnival of new professions lights up the weekend at Yongqing Fang
Metaverse space building, drone simulation and control, esports challenge ... From August 27 to 28, a "New Professions" carnival was launched at Yongqing Fang in Liwan District, Guangzhou.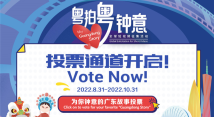 What's your favorite "Guangdong Story"? Vote now!
Cantonese cuisine, colorful customs, stunning landscape... Which do you prefer among these hidden gems in Guangdong? Since the launch of "My Guangdong Story" Global Solicitation for Short Videos event on August 2, numerous netizens have submitted wonderful short videos to share their stories with Guangdong province. Up to now, over a hundred entries have been selected and displayed on the official webpage.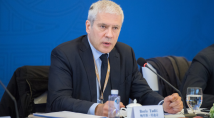 GBA, an emerging pioneer of world's new economy: Former Serbian President
"I'm really impressed by the achievements of Guangdong nowadays. This beautiful province, which is connected with Hong Kong and Macao, is going to be an extremely important industrial zone and urban zone in the future," said Boris Tadic, former President of the Republic of Serbia. "The Guangdong-Hong Kong-Macao Greater Bay Area (GBA) is going to be a center of various industries such as transportation, digitization, education and manufacturing."
Southcn Show | Guangzhou boasts industrial clusters of livestreaming e-commerce: founder of Wanjia Hu Yu
Market vitality comes from the people, especially from business leaders and their entrepreneurship. Guangdong, one of the major engines of China's economic growth, has a total of more than 15 million market entities, ranking 1st in the country.